We recommend using GOG GALAXY which makes downloading and installing games as convenient as possible. It is easy to use, keeps your games up to date, your downloads can be paused and resumed and - most importantly - it protects your files from being corrupted.


Install with GOG GALAXY
1) GOG GALAXY can be downloaded for Windows and macOS here (https://www.gog.com/galaxy). Once the app has been installed on your system, select a game in your library and click the INSTALL button.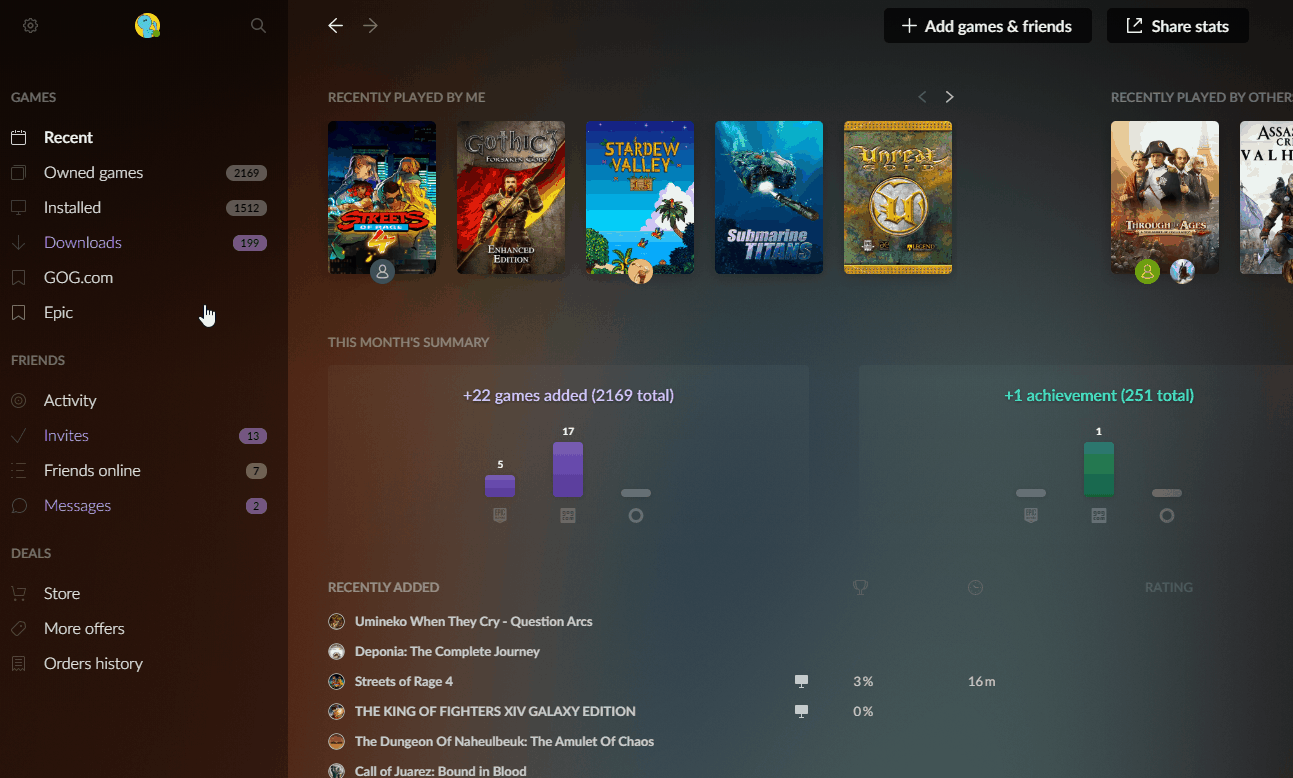 Install with offline installers
2) Alternatively, you can install your games without the app, using the offline installer:
- access your GOG account with a browser (https://www.gog.com/account)
- select a game
- click 'DOWNLOAD OFFLINE BACKUP GAME INSTALLERS' and download all necessary setup files
- afterwards, open your download folder and run the install application
- after the game is installed, open it's directory and run the executable file

If you experience download corruption issues while downloading via browser, we recommend using a download manager which adds functions such as queuing, pausing and resuming downloads.