Please be aware that the update will require more temporary free space on your drive than the download itself.

This is caused by the way the patching process works and how new builds are generated for the game. The patch needs to create a copy of each file that is different in the new build and almost all files in a new build are generated again making them different.

If insufficient space is detected you will be shown how much free space is required and given an option to specify a "temporary game update folder" on a different drive.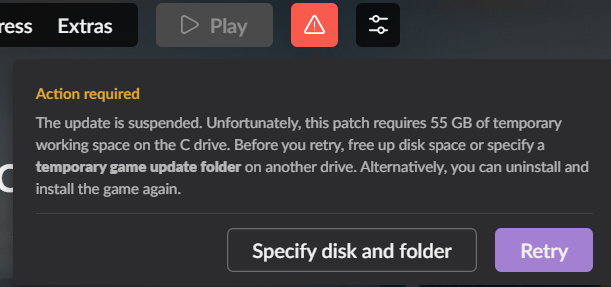 The "Temporary game update folder" can also be specified in GOG GALAXY's settings under the "Installing, updating" tab.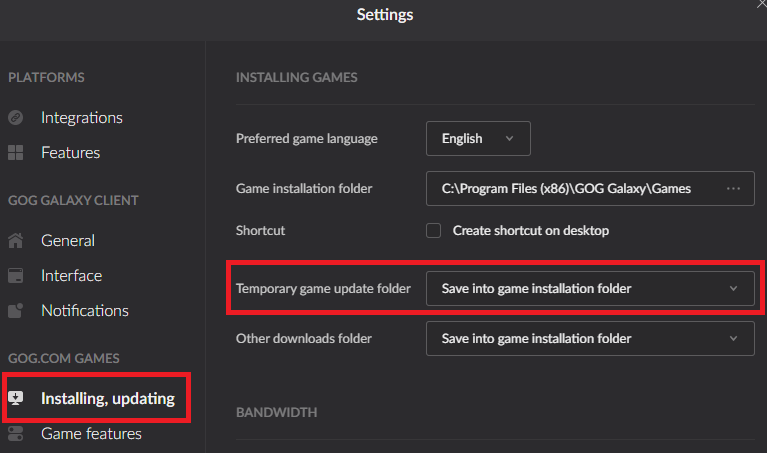 You can also free the required space and retry your updating process.