🔍The workaround below is not necessary if you are using GOG GALAXY 2.0.43 or newer.
Since the 10th generation of Intel i-series processors, there is an error in the calculation of the OpenSSL instructions, which Intel describes more fully here:
https://software.intel.com/content/www/us/en/develop/articles/openssl-sha-crash-bug-requires-application-update.html
Until this will be resolved, you might want to try to follow this safe workaround:
- Press WinKey+R to open Run window. In it paste:
SystemPropertiesAdvanced

Press Ok.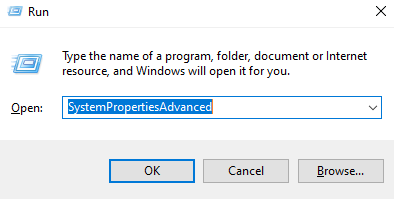 Next click on Environment Variables...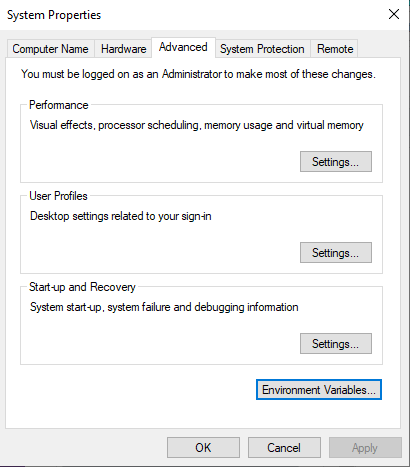 In the lower frame, System Variables, press New:

And in the fields, paste these values:
Variable Name:
OPENSSL_ia32cap
Variable value:
~0x20000000


Press Ok and close the Environment Variables window. Restart the computer. Try to run the game now.